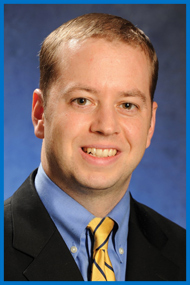 Douglas M. Singleterry
Douglas Singleterry is Counsel at Vasios Kelly & Strollo where he specializes in civil litigation. He is the co-author of the treatise, New Jersey Uniform Commercial Code, published by the New Jersey Law Journal. He has also been published in the National Law Journal, The Legal Intelligencer and Medical Malpractice Law & Strategy. In addition, Mr. Singleterry wrote an article on the international law of genocide that was published in the peer review journal, Genocide Studies and Prevention. This article has been cited in other scholarly publications.
Mr. Singleterry has entered his third term on the North Plainfield Borough Council where he has served as Council President. He is a past President of the Somerset County Governing Officials Association and a recipient of the Service to the Community Award presented by the NJSBA Young Lawyers Division. He is a former municipal prosecutor. He has been recognized as a "New Jersey Rising Star" by Super Lawyers and New Jersey Monthly Magazine.
Mr. Singleterry earned his J.D. from New York Law School and B.A. from Drew University. Following law school, he clerked for the New Jersey Superior Court, Union Vicinage.

CONTACT: